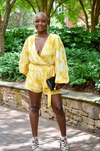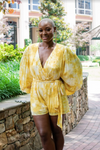 The Hamptons Romper
Sale price
$35.90
Regular price
Shipping calculated at checkout.
The Hamptons Romper is definitely what is sound like. Classy, Feminie and stylish with this onepiece romper.
Tye Dye pleated wrap romper- yellow
Long Bishop sleeves
Front wrapped top
Waist tie detail
Pleated Featured
Great taste for date night, Brunch or a cruise on the water.